The carousel is one of the most popular UI components in modern web design. A carousel allows you to present your favorite images, products, blog posts, or any other contents in an infinitely rotating interface.
What's the difference between Carousel And Slider?
In general, a carousel allows the visitor to infinitely loop through carousel items by clicking/tapping the navigation controls or by swiping the screen (mobile). It means that the carousel will automatically back to the first item when you reach the last one and continue to navigate. And the slider usually stops running when you reach the last slide.
The best Carousel plugin
In this blog post you will find the 10 best, responsive, and easy-to-use Carousel plugins implemented in jQuery, Vanilla JavaScript, or pure CSS/CSS3. Feel free to download and use them in your next web or mobile design project. Have fun!
Table of contents:
Originally Published Nov 08 2017, updated June 2nd 2019
jQuery Carousel Plugins:
Slick is a fresh new jQuery plugin for creating fully customizable, responsive and mobile friendly carousels/sliders that work with any html elements.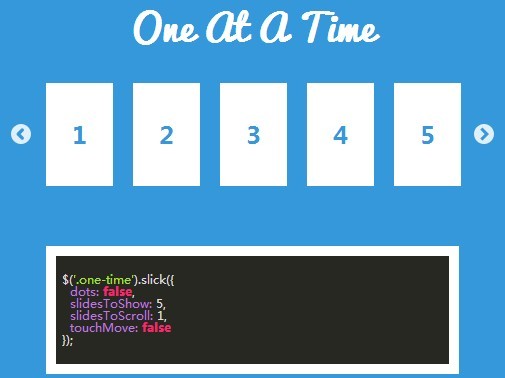 ---
Swiper is a powerful javascript library to implement responsive, accessible, flexible, touch-enabled carouses/sliders on your mobile websites and apps.
---
lightslider is a lightweight yet fully customizable jQuery slider plugin that supports any Html contents and makes use of CSS3 transitions and transforms to create smooth 'fade' or 'slide' effects.
---
jQuery OWL Carousel 2 helps you create a highly customizable, fully responsive, mobile touch-friendly content carousel/slider with lots of useful functionalities for modern web/mobile designs.
---
FilmRoll is a jQuery slider plugin for creating a responsive carousel that has the ability to center the selected item on the page, especially when all of the items had varying widths.
---
Slider Pro is a professional jQuery plugin which allows you to display a group of mixed content in a responsive and touch compatible slider.
---
Multislider is a responsive, customizable, dynamically-resized jQuery slider/carousel plugin that allows for any content types and supports multiple items in a slide.
---
jR3DCarousel is a jQuery responsive carousel plugin that provides a simple way to cycle through an array of images with various 3D effects.
---
This is a responsive, fullscreen, dynamic, and automatic image slider/slideshow/carousel plugin that fades through an array of images with zoom in/out effects.
---
A fully responsive jQuery image carousel slider plugin that features endless loop, auto rotation, arrows navigation, dots pagination and CSS3 animations.
---
Vanilla JS Carousel Plugins:
zSlider is a pure JavaScript library which takes a list of html elements and then converts them into a responsive, touch-enabled carousel slider.
---
A basic, mobile friendly JavaScript carousel that enables you slide infinitely through a group of html elements with touch swipe support.
---
A simple to use, pure vanilla Javascript slideshow which allows the visitor to cycle through a series of html content with both arrows and bullets navigation.
---
siema.js is a minimal vanilla JavaScript plugin used for generating a basic yet customizable and draggable slider/carousel without any 3rd dependencies.
---
Leps Slider is a simple-to-use JavaScript slideshow plugin for creating a responsive, fullscreen, carousel-style, fully configurable content slider that supports all CSS3 animations.
---
Pure CSS/CSS3 Carousels:
Cari is a pure HTML / CSS solution to make a responsive content carousel slider without the need of any JavaScript.
---
A pure CSS 3D perspective carousel that automatically rotate through a group of html content using CSS3 transforms.
---
Just another CSS only carousel component which allows you to slide infinitely through a group of DIV elements using CSS3 transitions and transforms.
---
A pure CSS background image carousel slider with a crossfade transition effect built using Html, CSS , and CSS3 transitions & transforms.
---
Galarie.css is a lightweight CSS library for generating an automatic, cross-fading carousel from any html content.
---
Conclusion:
Want more jQuery plugins or JavaScript libraries to create awesome Carousels on the web & mobile? Check out the jQuery Carousel and JavaScript/CSS Carousel sections.
Publication date: 03.06.2019