What Is Tabs Components
Tabs (tabbed content) is a UI component which organizes and displays multiple content sections in a single container with a tab navigation.
Your users are allowed to switch between these content sections by clicking o the tabs.
The Best Tabs Components
In this blog post you will find the 10 best jQuery, JavaScript, and Pure CSS based fully responsive tabs components for both desktop and mobile design. I hope you like it.
Originally Published Nov 13 2017, updated June 5 2019
Table of contents:
jQuery Tabs Plugins:
A responsive jQuery tabs plugin that acts like a vertical accordion list when the screen size reaches a CSS3 media query breakpoint.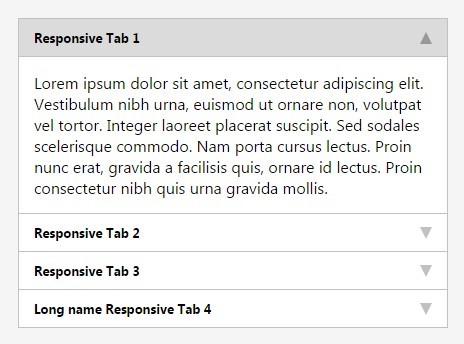 ---
Responsive Tabs is a lightweight and simple jQuery plugin for responsive tabbed interface that will transform to an accordion on window size change.
---
Tab Module is a simple tiny jQuery tabs plugin to create a responsive, flexible tabs interface with support for vertical or horizontal layouts.
---
jQueryTab is yet another jQuery tabs plugin for creating responsive tabbed panels with many options and transition animations support.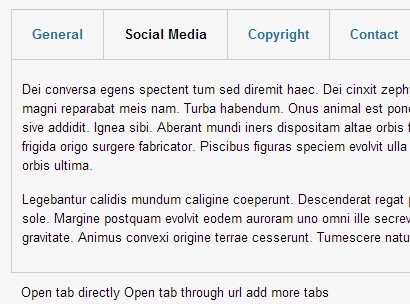 ---
Just another simple clean, responsive and cross-browser jQuery tabs plugin that allows you to switch content sections in a tabbed interface, with a subtle fade-in effect.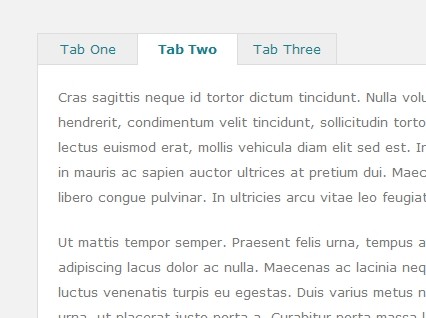 ---
Vanilla JS Tabs Libraries:
tabs.js is a minimal, clean, high performance tabs component built using JavaScript and SCSS with no dependencies.
---
A pure native JavaScript library that intends to create a responsive, accessible tabbed interface with ARIA & keyboard support.
---
Pure CSS Tabs Components:
A pretty cool, animated tabs component / widget / control with subtle fade transition effects. Made using CSS and CSS3 transitions.
---
A vertical tabs UI which allows you to swap between content panels with subtle CSS3 based animations. It's good for creating a full-page responsive navigation system for your web site.
Yet another pure CSS tabs that will be automatically converted into a vertical accordion interface on mobile devices. Based on CSS flexbox and radio/label hacks.
Conclusion:
Want more jQuery plugins or JavaScript libraries to create awesome Tabs Components on the web & mobile? Check out the jQuery Tabs and JavaScript/CSS Tabs sections.
Publication date: 05.06.2019