You sometimes might face a layout alignment problem when developing a modern responsive web page or web app:
How to equalize the height of columns that contain many dynamic web elements with varying heights.
In this post, I'd like to introduce several TOP jQuery plugins and pure JavaScript libraries to help developers to create equal height columns in a responsive web layout.
With jQuery:
jcolumn is an ultra-light jQuery plugin for making a group of columns height equal to the tallest one that works on window resize event.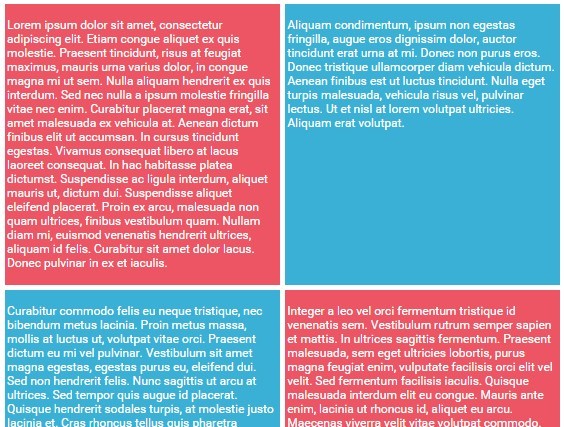 ---
ColEqualizer is a very small jQuery plugin used to dynamically equalize the height of all child columns of the Bootstrap grid system.
---
ResponsibleHeight is a jQuery plugin that helps you create responsive, neat web layout with equal height grid items for your website.
---
Sameheight is an ultra-light (~1kb) and responsive-optimized jQuery plugin that automatically adjusts the height of the columns according to the tallest one to make them have the same height.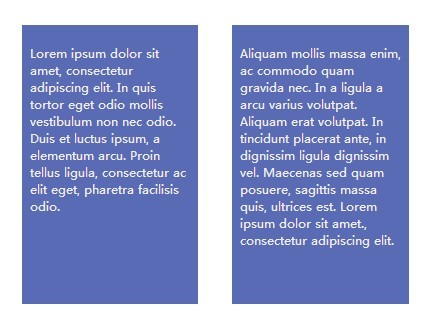 ---
Wrecker is a lightweight, responsive jQuery equal height plugin for your grid layout where the cells of each row are equal in height based on their contents.
---
With Pure JavaScript:
A minimalist way to create columns with equal height that works with multiple rows and responsive design. Written in vanilla JavaScript.
---
With a little Javascript and CSS codes, you can easily equalize the heights of any group of Html elements to create a neat web layout. Works well with responsive design.
---
Matchbox is a responsive equal height JavaScript library used to make a set of matched html containers have a same height that you're able to specify the size of groups to process for matches.
---
AlignJS is a pure JavaScript library for aligning the heights of a set of elements to help make a neat, clean web layout.
---
A simple, lightweight script that makes all the grid items within a grid row have the same height depending on the tallest one. Works on responsive web layout.
---
Publication date: 26.04.2018