Here's the 234th Weekly Web Design & Development Collective that aims to introduce fresh new, trendy and easy-to-use web design & development resources (freebies, codes, graphics, tools, inspiration, etc) from the past week. Have fun with it and remember to share with your friends.
LagRadar
It's a sexy little lag radar for demonstrating performance - or lack of.
text2mindmap
An online tool for making mindmaps by writing indented lists.
cycled
Cycle through the items of an array.
[Download]
lottie-wc
Provides <lottie-animation>, a simple web component to use lottie animations by Airbnb.
[Download]
portfolio-js
Tiny JavaScript carousel library with horizontal scrolling and all the goodness.
whiteprint
A pure CSS based responsive design for documentations
is-thirteen
Check if a number is equal to 13.
[Download]
clipboard-polyfill
Sane copying on the web, even in older browsers.
Show password CSS only
Recursive Hover Nav CSS Only
Vanilla Javascript library to make in-content video sticky on scroll.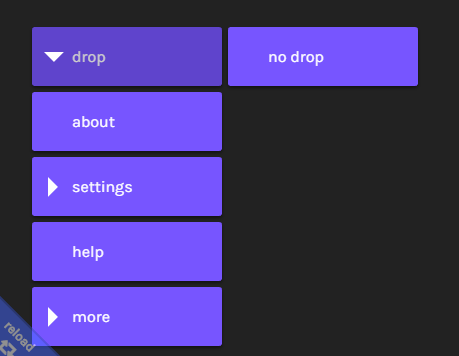 Expanding Grid Menu
A CSS Grid powered menu with a box look inspired by the effect seen in the "Ableton Live 10: What's New" video.
Publication date: 02.04.2018