Here's the 251st Weekly Web Design & Development Collective that aims to introduce fresh new, trendy and easy-to-use web design & development resources (freebies, codes, graphics, tools, inspiration, etc) from the past week. Have fun with it and remember to share with your friends.
terminalizer
Record your terminal and generate animated gif images.
[Download]
unswitch
A tiny (400b) event handler for Switch controllers on the web!
[Download]
ml-classifier-ui
A UI tool for quickly training image classifiers in the browser.
sandybox
This is a little project to show combined HTML, CSS and JavaScript projects.
[Download]
popbox.js
Popbox.js is a tiny javascript plugin for creating stackable modals. It is fully customizable and dependency free.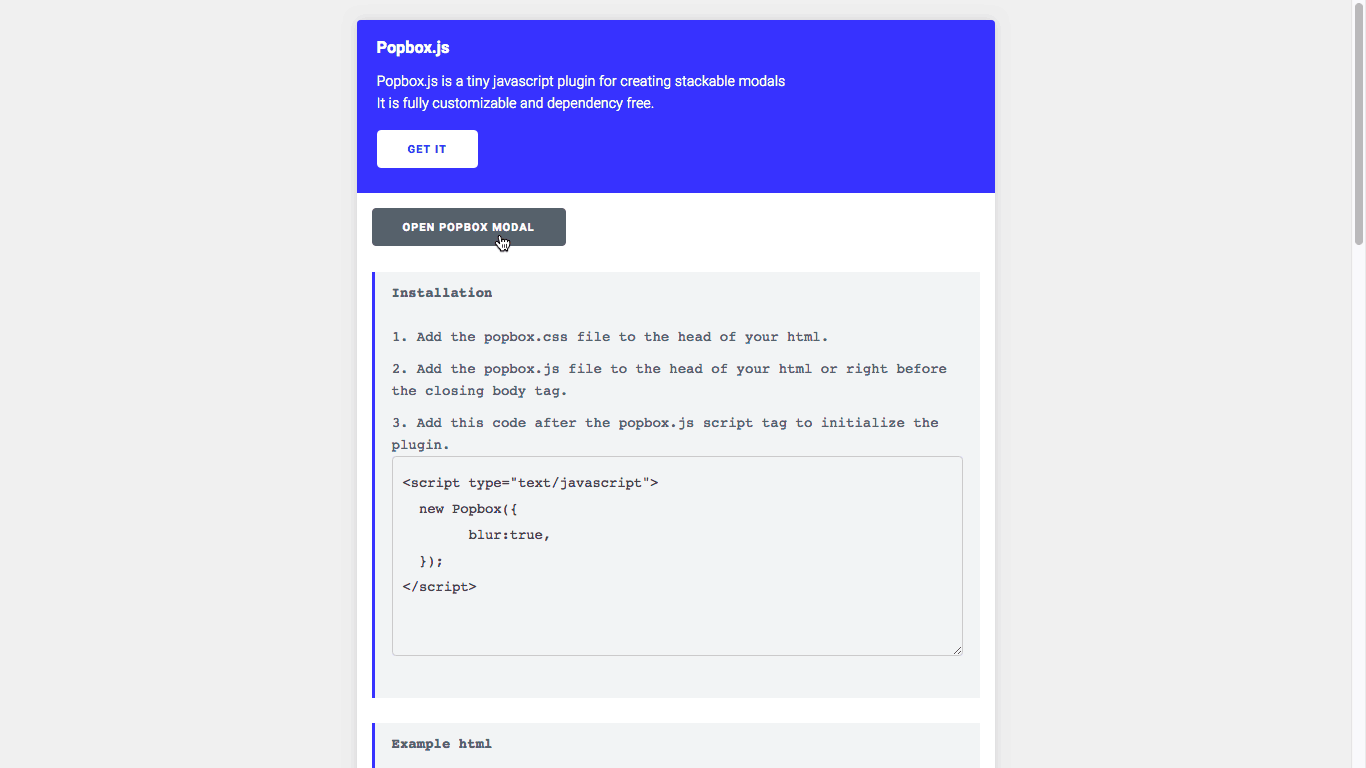 sortableJs
Sortable is a javascript plugin allow you to reorganize elements from a "masonry" grid.
ok-mdx
Browser-based MDX editor.
Zeu.js
Zeu.js is JavaScript library featuring a collection of prebuilt visualization components for building real-time TV dashboard, monitoring UI and IoT web interface.
evergreen
Evergreen React UI Framework by Segment.
Front-End Performance Checklist
The only Front-End Performance Checklist that runs faster than the others.
[Download]
ndb
ndb is an improved debugging experience for Node.js, enabled by Chrome DevTools.
[Download]
Wavy Header
Waves generated with javascript and canvas.
[Download]
A simple image slideshow with a motion reveal effect when navigating between slides and a fullscreen details view.
Publication date: 30.07.2018